Toyota RAV4 automatic - SUV car rental, the vehicle for your extra-urban trip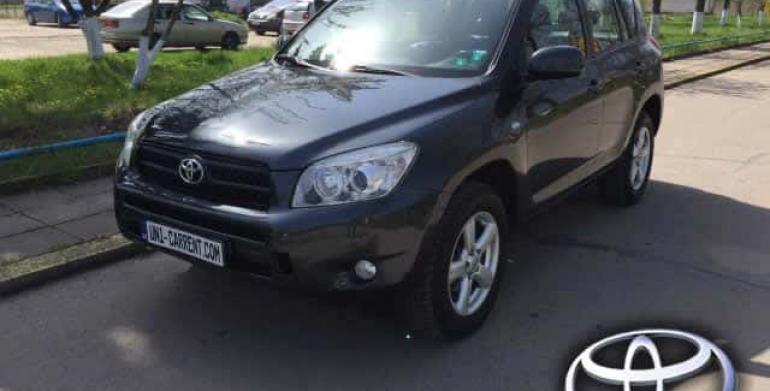 In our fleet, alongside other SUV car rental, you can hire this balanced model – Toyota RAV 4 automatic SUV rental, which is good for city driving, but best suited for outdoor driving.
Тhe optimal compression, thermodynamic efficiency and high torque at low rev, produce excellent acceleration and low fuel consummation. The 2.2 D-Cat engine is known for the lowest levels of air pollution, thanks to Toyota's unique system which controls nitrous oxide (NOx). Toyota's petrol engine is equipped with Valvematic system, which excels the power of the vehicle and reduces the CO2 pollution level to 174g/km.
The passenger's safety is the number one priority for Toyota RAV4 SUV car. The vehicle received positive reviews for its safety in accidents. RAV4 has SRS airbags for the driver and passengers places, including side airbags. In addition, you can count on the ABS system, which can handle snowy steep roads that you will most likely encounter when you rent a car in Bulgaria.
The SUV's interior is spacy and well designed. It features attractive main console, exceptional comfort for both the driver and passengers. Toyota RAV4 can also fit lots of luggage. The vehicle is a mixture of intermediate and compact SUV car rental class. It's third row passenger seats extend the vehicle's capacity up to 7 person.
When you rent a SUV in Sofia, Bulgaria Toyota RAV4 you can experience maximum comfort, with additional features like air conditioner, no key start up, cruise control, JBL sound system and heated seats.
You can hire Toyota RAV4 automatic transmissions for 39.9€/per day*.
*(This price is for 20+ car rental)*