VW Touran - the practical choice for a 7 passenger minivan rental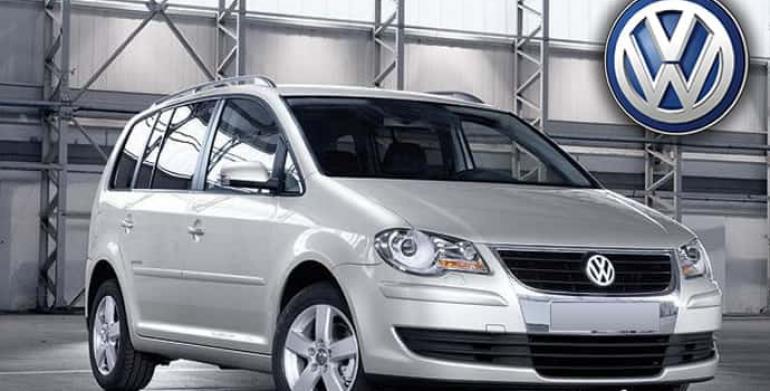 Our customers choose VW Touran when they want to rent a minivan.
VW Touran is an excellent family vehicle, for rent a car in Bulgaria, with excellent stability and safety. It is functional, robust and economical with simple and practical design. Up front there are various handy compartments for placing objects. Everything you need is at your fingertips. A pleasant surprise is the additional glove box, located on the roof of the panel. In fact, from every angle pops up a box or stash.
Volkswagen Touran offers a very pleasant and easy setup of everything in need of the driver and passengers to be comfortable, and regulation of the seats or steering. The single rear seats slide forward and backward give comfort to passengers. The center seat in the second row can serve as a table. The front seats have their own folding tables. This is convenient when traveling with children. The first row passenger seats fold and form a mass. They can be transported items inside the car. The sixth and seventh seats disappear into the floor of the car, creating ample space for loading luggage.
The car has a very effective suspension and remains stable even when fully filled or making a turn. For the safety of the passengers cares electronic stability system (ESP), as well as 9 airbags.
Motor power is enough to feel confident, even when fully loaded. Touran is economical. Fuel consumption meets the promise of the manufacturer.
With Volkswagen Touran for rent from Universal Car Rental long distances will not be a problem. The trip will be safe, convenient and fun for all passengers.
You can rent a VW Touran for €26.9*
*The price is for 20+ rentral days*