Bus rental from Universal Car Rent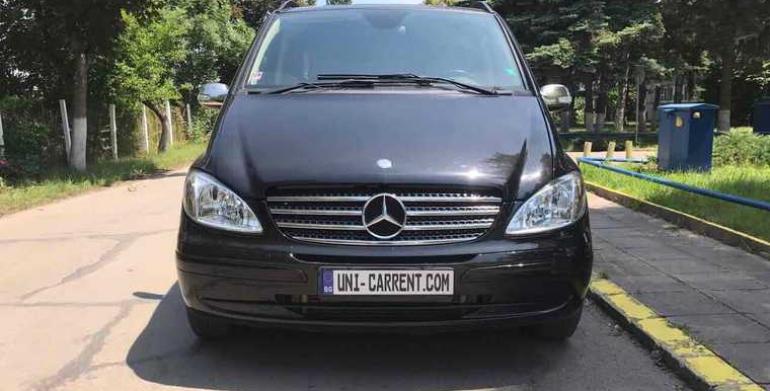 Universal Car Rent offers our clients the option to rent a bus in Bulgaria or cross-border bus rental. We have 11 years of experience in the car rental business, providing the service of renting a car from the economy class up to the luxurious vehicles and bus rentals. Here are several reasons of why you should rent a bus from Universal Car Rent.
In this blog article we will give you several reason about why you should book bus rental in Sofia from Universal Car Rent.
We have a big fleet of new bus rentals, on low mileage and customised models. Depending on your needs and skills, we can offer our customer manual transmission buses or automatic transmission buses. Variety of 8 seater buses and 9 seater buses, we have it all.
We provide bus rentals with chauffeur for your trip in Bulgaria or abroad.Our drivers have high driving skills and speak fluent English & some other foreign languages. We have experience in VIP transfers & political convoys with luxurious bus rentals. The following embasies in Bulgaria have used our services : France, Qatar , Turkey , Russia, Lebanon and many more.
We offer the oppurtunity to rent a bus for cross-border trips. Our 8 & 9 seater buses can be hired for your trips in Europe. We provide additional insurance to our customers guaranteeing safety and no extra charges for accidents, which may occur on your trip outside of Bulgaria.
Check out our bus rental fleet and do not hesitate to use our sevices for your upcoming trips in Bulgaria or abroad !