Top 3 cheapest rental cars from Universal Car Rent in Sofia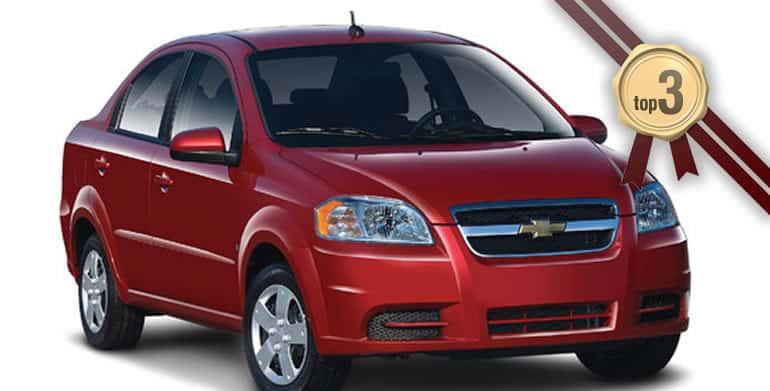 Universal Car Rent in Sofia introduce you top 3 cheapest cars for rent in our fleet,according to our clients preferences:

3rd place: Skoda Fabia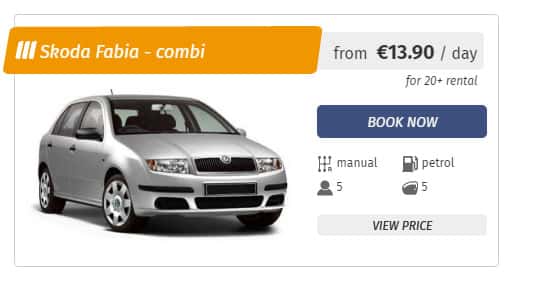 The practical choice when looking for the comfort,combined with low fuel cost and a lot of space for luggage.The ideal rental car for every client's preference.

2nd place: Chevrolet Aveo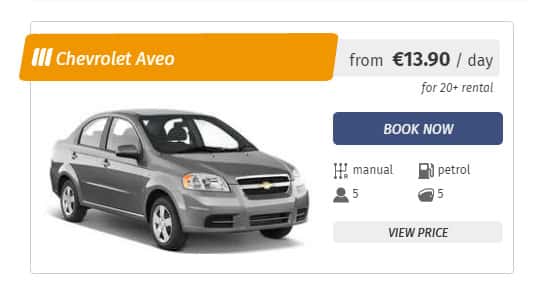 Compact and economic sedan,wich provides you the perfect combination car rental of comfort driving in the city and outside it.

1st place : Seat Ibiza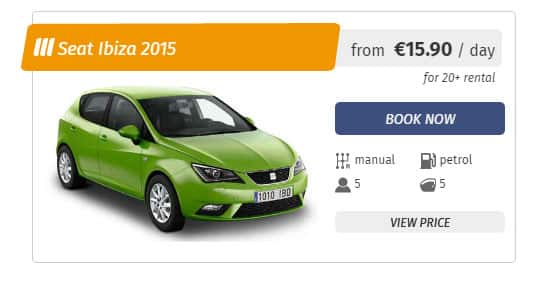 Attractive look,extraordinary performance on the road ,spacy coupe and a lot of room for luggage,this rental car provides everything you need for a comfortable trip in the city of Sofia and outside in the beautiful country of Bulgaria.

Our target is to provide quality for the best prices for every single rent car client of ours in Sofia.This is why you can find the best offers for cheap rental cars in Sofia only from Universal car rent in Sofia.
Feel free to check out our car fleet and our other offers like luxury rental cars.