Minivan car rental from Universal Car Rent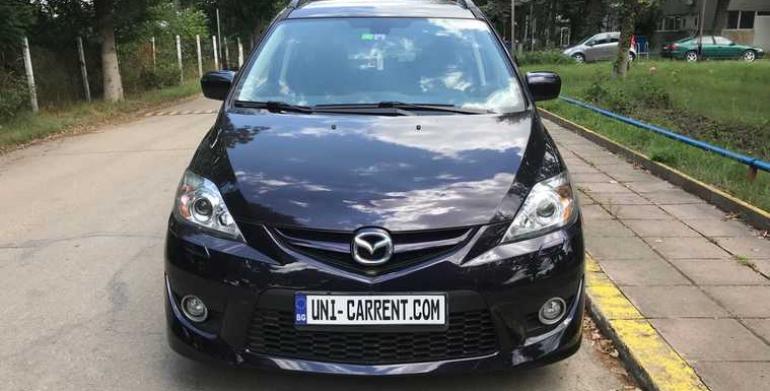 Trips are always more interesting and adventurous when travelling in a group of friends or family. Our car rental company Universal Car Rent offers minivan car rental in Sofia for your future trip. Our fleet consists of latest model minivans and budget option minivans, which you can rent for a cheap price. We provide the option to book a minivan for cross-border rental. In this blog article we will provide several reasons about why you should rent a minivan from Universal Car Rent.
Here are several points of why you should choose our car rental services when booking minivan car rental in Bulgaria.
We provide a large variety of different model minivans to rent for your future trips. Every minivan has a capacity of 7 seats and a space for enough luggage. Universal Car Rent offers the option to book automatic minivan rental and manual minivan rental depending of your needs, several car manufacturers to choose from and one unforgiving trip with our service.
Our minivans can be used for cross-border rentals. You can drive our vehicles in countries like : Greece, Macedonia , Romania, Serbia and many other countries in the European Union. In our booking section you can choose easily different destinations, where you can travel with our minivan car rentals. Even if a country is not listed in the booking section, you can always contact us and make a request.
We can provide you a minivan car rental with a chauffeur for you or your guests, who would just want to explore our beautiful country. Our chauffeurs are English speaking and have high driving skills, for the sake of your comfort and safety.
You can use car rental delivery in Sofia or Varna. Because of the busy traffic of these cities, we offer the option of delivery, so you can use your vacation time to the full.
Do not hesitate to book a cheap minivan rental from us. You can see our minivan fleet HERE. In case of further questions, feel free to contact us ! Experience your future trips with our services and enjoy a safe and fun moments in our gorgeous country.